Free Proposal
Please contact us for a free detailed proposal. We will include comparable rental histories as well as proposed rental rates. We'd love the opportunity to manage your property.
Quick and Easy Start Up
Foscoe Rentals will get your property listed and rented as quickly as possible (normally within a week). We do all the work to make it an easy process for our owners including free professional pictures and a virtual tour.
Start Renting
Our goal is to meet your needs as a property owner. We will rent around the dates you use your home and set rates to maximize your rental income. Once we have it listed, we will send a mass email to our repeat guests featuring your property.
Foscoe Rentals Property Management
Accepting properties in and surrounding Foscoe including Valle Crucis, Seven Devils, and Shulls Mill.
Hello and Welcome!
Thank you for visiting our website and for your interest in Foscoe Rentals Management Program.
I am local to the area and love the mountains so much I never left! I feel incredibly blessed to live and work in the beautiful High Country.
I have worked for Foscoe Rentals over 20 years. I obtained my Bachelor's degree at Appalachian State University in Accounting and have my NC Real Estate BIC License. I began working for Foscoe Rentals immediately after high school, throughout my college career, and am happy to still be part of the team.
My accounting degree is useful in maintaining the trust account and other bookkeeping tasks necessary as a property manager. I accurately follow the NC Vacation Rental Act to ensure our trust account remains in accordance with the NC Real Estate Commission.
My goal is to make your experience as a homeowner enjoyable and rewarding. I take pride in my interaction with owners; responding quickly and working closely to meet their individual needs.
If you want to help offset the costs of your property, still enjoy time in the mountains, and know your home is taken care of, I will be glad to help.
I have provided some information below to explain why you should choose Foscoe Rentals for your property management company. If you are interested in purchasing an investment property to rent, I will be glad to give you advice.
Please let me know if you have any questions or if I can help you with any additional information.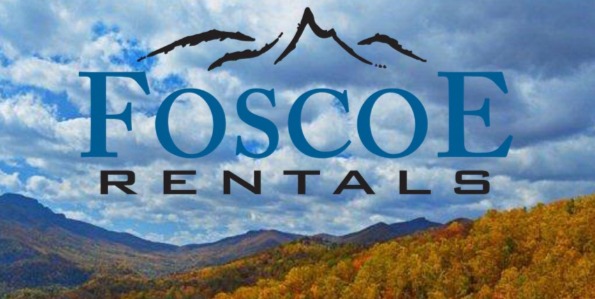 Kind Regards,
Heather Silver
Rentals Manager
800-723-7341
828-963-8142
Owner Testimonies
I would highly recommend Heather at Foscoe Rentals to anyone that may be looking for a rental management company. Having worked with her over the past 20 years, she has been incredible. Her professional and friendly personality is unmatched. She has never disappointed. Through the many years, she has taken care of every single detail, from winter and hurricane storms, road wash outs, hot tub leaks and cover blowing off floating down the creek, spring-cleaning, last-minute reservations, internet and cable issues, a squirrel that went berserk, last minute firewood and gas deliveries…. She has handled it all for us and always, always just a pleasure to work with. Her, along with her team at Foscoe Rentals have always exceeded our expectations and has made managing our cabin in the mountains an awesome experience.
Mike and Nan Feeser, Inverness FL
We are so pleased with Foscoe Rentals and our decision to change management companies! Our rentals have increased, and communication and response time is very efficient. Heather and team are always available and handle work orders, inquiries, and any questions/concerns in a very quick and timely manner. Very professional, knowledgeable, and courteous - we highly recommend them to anyone who is looking for a top notch management company. We don't have to worry about a thing, they take care of it all!

Eddie and Kathy Blair, Cary NC

We have enjoyed an association with Foscoe Rentals since 2007, both as renters and owners. Throughout that association, the consistency of the company's professionalism and service has been most impressive.
As renters, we encountered a smooth transition from the reservation through the checkout procB ess. There were no surprises and the staff was always available to assist with any questions or concerns. As owners, we have confidence that our property is well-maintained and any issue is addressed immediately and professionally, sometimes in a manner that is truly "beyond the call of duty." The online reservation procedure is easy to follow and we have been able to enjoy our property at our convenience without any issues.
Over the years, we have developed a wonderful working relationship with the office and maintenance staff. They are all truly fine people who are always friendly and personify the sense of "family" and "community" that Echota offers. We have confidence that our home is in good hands when we are not there.
Obviously, we give Foscoe Rentals our heartiest recommendation!
Carolyn and Bill Myers, Greenville NC
We have had our homes in Seven Devils listed with Foscoe Rentals for approximately 10 years. Heather Lyons and the entire staff at Foscoe Rentals have done an outstanding job in screening renters and managing our home during this entire time. We have had no problems with renters selected by Foscoe. The housekeeping crew has always done a very good job in maintaining and cleaning our house before and after a guest's stay. Their maintenance crew has handled any problem that occurred prior to, during, or after a guest's stay immediately after being notified of a problem. The entire staff has always been very responsive to any interaction we have had with them. We have found all associates with Foscoe to be friendly, courteous, and professional at all times. We would highly recommend Foscoe Rentals to any home owner desiring to place their property on a rental program.

Edward and Linda Livingston, Clinton MS
I've been working with Foscoe Rentals Property Management for nearly 10 years now with a very positive experience and increasing rentals each year. Our home, located at Echota on the Ridge was my first rental property and I, admittedly, had a lot to learn. Foscoe Rentals has been there every step of the way with patient advice on how to maximize my rentals, on day-to-day operations, and also delivering "lock and leave" luxury service by taking care of things when I'm away. Now, I consider Heather, Chris, Monica and the entire Foscoe team as personal friends to expand on the close relationship we've built over the years.
Eric Grimes, High Point NC
Why Choose Foscoe Rentals Management Company?
Trustworthy Company and Loyal Clientele
Foscoe Rentals has been in business for over 25 years and has built a trustworthy reputation with homeowners and guests. Proudly, approximately 40% of reservations are made by repeat customers.
Smaller Company
Focusing in the centralized area of Foscoe (including Seven Devils, Valle Crucis, and Shulls Mill) enables quicker and better customer service. Our office is conveniently located on Hwy 105 and only manages properties within a 15 minute radius.
Work with owners to meet their goals
Owners have different goals and expectations when renting their property and Foscoe Rentals understands this. Some owners want to maximize their rental income and others want to rent just enough to offset their expenses. Foscoe Rentals works to meet owners' individualized goals.
Customer Service
Foscoe Rentals employs a friendly staff that is always glad to help and eager to please homeowners and guests.Our small staff consists of loyal and local employees. Each offering 10+ years of experience with Foscoe Rentals.
Advertising
Repeat guest business is important as well as deriving new guests and more business. A lot of time and money is spent analyzing and marketing properties to maximize occupancy and revenue including social networking through Facebook, Twitter, Instagram and a blog. Mass emails are sent Monday, Wednesday, and Friday to Foscoe Rentals database consisting of repeat guests and opt-ins featuring new properties, local events, etc. Additional information on marketing is included in this packet.
Flat Fee Structure
Foscoe Rentals priority is focused on renting your property and only makes money when owners do.
-No monthly or yearly fees.
-Guest services are included in the management fee (including helping guests with gas logs, TVs, thermostats, etc.).
-Minimum maintenance fees are charged and there are no upcharges on coordinating outside vendors or guest service work orders.
-The supply fee covers common items such as standard light bulbs and batteries as well as replenishes the linens and towels as they get worn or stained.
-Housekeeping fees are minimal to owners/owners guest(s) and owners do have the flexibility to clean themselves.
Fees that Go Directly to Owners
Although not required, owners that allow pets or have hot tubs have fees that get charged on each reservation and go directly into their accounts to help pay extra expenses that may be associated.
Owner's Login
Owners may log into the website to make reservations, check their property rental calendar, view maintenance work orders, and much more.
Housekeeping
After each rental, housekeeping does a departure check within 48 hours and reports any issues. Housekeeping also does arrival checks if properties have been sitting empty for over a week before the next guest arrival. This is especially helpful if a property needs to be dusted or freshened up. Housekeeping will also ensure water, heat, and other things are working properly and your rental property is ready for the next guest.
Maintenance
Foscoe Rentals has a maintenance person that can do a lot of work for owners that could otherwise cost more. He is also available when guests need something in the property, such as help with the gas fireplaces, TVs, or any other issues that may arise.
24 Hour Online Booking
Guests have the convenience of booking online, anytime.
24 Hour Answering Service
In case of emergencies, guests can call our emergency answering service after hours.
Always Striving for the Best
Foscoe Rentals works hard to keep up with fluctuating times in the rental industry and strives to make each homeowner and guest's experiences the best available in the High Country.